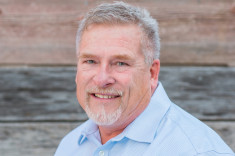 Holt Jordan, ASLA, PLA

Founding Partner
Holt creates beautiful and functional landscapes that enhance the quality of life for the owners and communities they serve. He thoughtfully addresses the use and conservation of a site's natural resources and assets, whether applying low impact solutions or organizing spaces to maximize their potential. Holt establishes strong relationships with his clients by guiding them through the design process. He ensures that the end result is a landscape that meets their needs, budget, and lifestyle, often staying involved as the landscapes evolve. He has served as member of the Potomac Chapter ASLA awards jury and the Montgomery County Historic Preservation Commission.
BLA/AUBURN UNIVERSITY/1982
REGISTERED LANDSCAPE ARCHITECT AL AND DE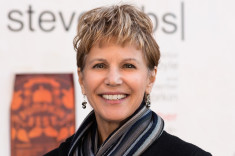 Joan Honeyman, ASLA, PLA

Founding Partner
Joan approaches every project with "green thinking" as a baseline for design and planning to ensure that JHLA's designs are as sustainable and high performing as they are beautiful. She extends this practice beyond the studio walls teaching classes in the Sustainable Landscape Design Graduate Program at George Washington University and mentored the winning 2011 University of Maryland US DOE Solar Decathlon team. Joan pursues a variety of project types, including parks, schools, playgrounds, urban agriculture, residential, and commercial and municipal developments to provide JHLA opportunities for applying best practices for a diversity of clients. She is an active ASLA member at both the local and national level, and has been a featured speaker at the U.S. Botanic Garden, National Building Museum, and the ASLA Annual Meeting.
MLA/NORTH CAROLINA STATE UNIVERSITY COLLEGE OF DESIGN/1983
BS/PENNSYLVANIA STATE UNIVERSITY/1974
REGISTERED LANDSCAPE ARCHITECT MD AND VA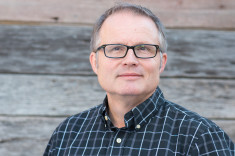 Steve Daigler, ASLA

Associate
Steve's attention to detail and technical knowledge ensures that projects run smoothly and adhere to schedule and budget. He applies his extensive plant knowledge and hands-on experience in construction techniques to manage detailed site-specific issues. He regularly coordinates with the DC UFA, and provides documentation for DC Green Building Code/GAR requirements and LEED projects certification. He is also an accomplished computer/network administrator and CAD designer. He manages the firm's coordination and exchange of information with clients, and design and technical consultants.
MLA/VIRGINIA TECH WASHINGTON—ALEXANDRIA ARCHITECTURE CONSORTIUM/2005
CERTIFICATE LANDSCAPE DESIGN/GEORGE WASHINGTON UNIVERSITY/1999
BS WITH DISTINCTION/CORNELL UNIVERSITY/1980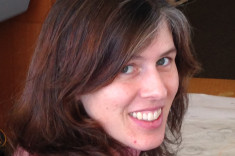 Lee Jennings, ASLA, PLA

Landscape Architect
Lee has extensive experience with project management and construction administration. She is an innate communicator and unfailingly thorough in her work, making her an invaluable team leader. She has a wide-range of project experience including master plans, residential design, and historic context documents. She is especially adept at playground and park design. She creates innovative playscapes that are colorful and educational, and recommends age appropriate exercise structures that provide opportunities for movement, learning, and wonder.
MLA/UNIVERSITY OF MASSACHUSETTS/2008
MA/NEW YORK UNIVERSITY/2002
BA/MACALESTER COLLEGE/1998
REGISTERED LANDSCAPE ARCHITECT CT AND MA
Keeta Jones

Office Manager
Keeta is an enthusiastic voice who manages JHLA's office operations and project administration. While Keeta keeps the staff and office organized, she provides necessary project support where and when needed. She is military veteran with eight years of service.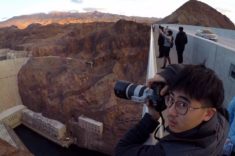 Hanyang Liu (Desmond), ASLA

landscape designer
Desmond has interests in various fields including landscape design, website design, photography, travelling and technology. Because of his travel experience, Desmond appreciates different cultures and uses them as inspiration for his design. Desmond is outgoing and energetic which makes him work well with the design team. He has extensive experience in creative design and making 3D model and walkthroughs.
BLA/UNIVERSITY OF MARYLAND/2016